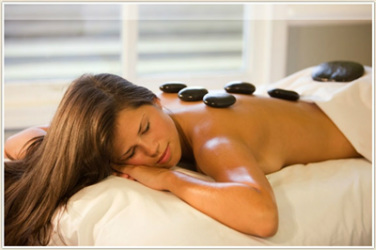 AABSOLUTE MASSAGE
& SKIN CARE
MASSAGE TREATMENTS

---
​
SWEDISH MASSAGE
Traditional european massage. Relaxes, calms mind body and soul

THERAPEUTIC DEEP TISSUE MASSAGE
Customized to meet your needs. Deeper massage specific manipulation techniques depending on your body requirements. Recommended for the physically active, people with chronic pain, sore tired muscles, or people who enjoy deeper massage.

AROMATHERAPY MASSAGE
Customized to meet your needs. Conditions that respond to Aromatherapy are stress, insomnia, depression & anxiety. Consultation included with massage.

REFLEXOLOGY
Or "zone therapy" as it was called by Dr. William Fitzgerald ( 1872-1942). The massage therapist uses specific pressure points on the feet that correspond to the organs of the body.
CUPPING
Cupping has numerous benefits — it can help remove toxins from the body and stimulate the flow of fresh blood, lymph, and Qi to the affected area and throughout the body. It often works wonders for patients with the flu, colds, coughs, back and muscle pain, poor circulation, anxiety, red itchy skin conditions (though cups are not applied to inflamed areas), allergies, fevers, aches and myriad other pains.
Give yourself the freedom to relax with the finest in Professional Massage & Skin Care ServicesPACKAGES
GUY'S RECHARGE
Fitness Facial
Sports Massage
AROMA EXPERIENCE
Aromatherapy Massage
Aromatherapy Facial
LADY IN WAITING
Refresher Facial
Pregnancy massage
MINI VACATION
Massage
Facial
Body treatment
COUPLES RETREAT
Massage & Facial
DESIGN YOUR OWN PACKAGE
We will be happy to help you design your own package, for yourself, or as a gift.
Welcome to Aabsolute Massage & Skin Care. If you have never visited us before you are in for a beautiful experience that will revitalize your mind, body and spirit. At Aabsolute Massage we offer the highest quality Massage & Skin Care treatments available.
Our staff of professional, highly trained, licensed therapists are committed to making sure your visit to Aabsolute Massage will be an experience you will enjoy.
To schedule a Massage or Skin Treatment you can reach us at :
(407) 339 · 8111
We accept most major credit cards.
245 Ronald Reagan Blvd South/County Road 427, Longwood, Fl., 32750
MM11292 CE0084900
We are located at 245 Ronald Reagan Blvd./County Road 427, Longwood, Fl., just by the intersection of State Road 434 and County Road 427 (Ronald Reagan Blvd.) approximately 2.8 miles off of I-4.Contact us at
aabsolutemassage@embarqmail.com